Policy and Management

Recreation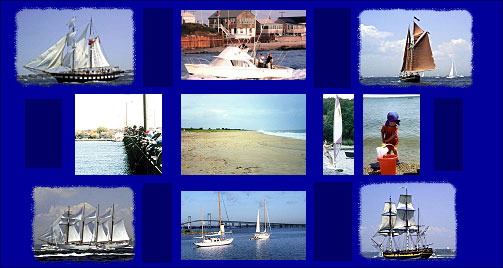 Recreation in Narragansett Bay has increased over the past 30 years to include a wide variety of activities. Boating has and will continue to be the most prominent recreational activity on the Bay, in part because of the invention of the powerboat. The history of boatbuilding on the Bay dates back to the early 1800s and is still a very lucrative business. Many manufacturers build and repair yachts, pleasure boats, and sails in communities bordering the Bay.
The Bay provides excellent conditions for many events throughout the year. The introduction of the prestigious America's Cup race in 1930 to Newport brought about the rise of many sailing organizations and yacht clubs around the Bay. The Bay frequently is a site where the International Tall Ships parade passes through. Narragansett Bay is also home to many regional regattas. Charter boats are also a fun way to see Narragansett Bay its surrounding communities from the water.
The 400 miles of the Bay's shoreline feature over 100 beaches, which are open seasonally to beachcombers, fishermen, and sightseers. Over 12 million people each year visit Narragansett Bay and it's beaches. It is estimated that about 100,000 people fish on the Bay every year, many coming from out of state. Narragansett Bay provides abundant shellfishing grounds and the activity of clamdigging or "quahogging" is a regional pastime. Swimming, surfing, sea kayaking, snorkeling and scuba diving have also become popular recreational sports in the Bay. In addition to the beautiful beaches there are a number of parks and historic forts, such as Fort Whetherill and Fort Adams in Newport. Many parks along the Bay, including Fort Adams and Fort Weatherill as well as Goddard Park in Warwick and Beavertail in Jamestown offer many recreational activities including swimming, fishing, boating, soccer, picnicking while taking in the views of the Bay. Parks like Colt State Park in Bristol offers miles of bicycle trails passing along the Bay.
Useful Recreation Web Sites: